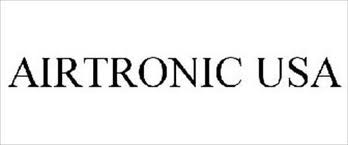 AirTronic USA is a highly innovative leader in the design and manufacturing of superior weapons systems renowned for their safety, reliability, usability and accuracy. AirTronic offers multiple global defense products to serve both government and commercial clients, and specializes in the cutting-edge design required to meet emerging customer and market demands. The US Military has trusted AirTronic's ISO 9001:2015 registered products for the past ten years and our technological advances are widely regarded as the industry standard for safety, reliability and quality.
The vision and leadership of AirTronic is derived through a collaboration of extensive Special Operations experience, and decades of proven manufacturing proficiency and business proficiency.
Founded in 1990, AirTronic USA is a US-based electromechanical engineering design and manufacturing company specializing in a product line of small arms, avionics, medical and telecommunications equipment.
A recent multimillion dollar cash investment from individual investors adds the corporate infrastructure that will ensure that the quality products AirTronic USA has produced for over the past 24 years continue to be fully available for its global customers while simultaneously providing the necessary managerial and financial support to reinvigorate the Company, enhance its operating capabilities and expand its R&D department to develop new technologies and promote future expansion and growth.
In January 2015, AirTronic moved to Spring Branch, TX.
Product ListingEdit