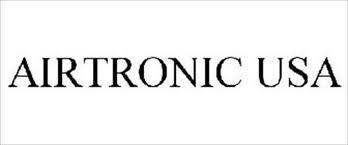 Airtronic USA,
Inc., an engineering design and manufacturing company, was founded in 1990 and incorporated in 1993. Its first initiative was an investigation of fully non-magnetic electronic headsets that could be used within Functional Echo-Planner Magnetic Resonnance systems (FMRI).

As of March 13, 2012 Airtronic USA was placed into involuntary bankruptcy by five of its creditors. These creditors are:
n the course of early initiatives Airtronic USA developed relationships with medical and educational institutions and was a design consultant and prototype manufacturing facility to several Fortune 1000 firms.
In the late 1990s, Airtronic USA undertook a number of R&D and manufacturing projects for the U.S. Army, and today it works exclusively for the Department of Defense. It is a member of the National Small Arms Technology Consortium (NSATC) and the largest woman-owned small arms manufacturing company in the United States.[citation needed]
Airtronic USA, Inc. recently developed its own version of the RPG-7.
Ad blocker interference detected!
Wikia is a free-to-use site that makes money from advertising. We have a modified experience for viewers using ad blockers

Wikia is not accessible if you've made further modifications. Remove the custom ad blocker rule(s) and the page will load as expected.