Battle of Premium
Date:
August 4th, 2012 - August 6th, 2012
Conflict:
United Nazi War
Combatants:
Region:
Premium Fields, Upstate New York
Status:
U.S Victory...
Outcome:

Brenda Kylie Escapes a Second Time...
UNW War Ongoing...
Brenda Kylie flees Back to England...
Town of Premesus Liberated...

Creator:
The Battle of Premium, also known specifically as The Premium Field Attack, was A major land Engagement from the 4th to the 6th of August 2012 that took place in Premium Fields in and around the Town of Premesus.
Nazi Germany had learned the Location of Brenda Kylie hiding out in the Premium fields, and attack the regions in hopes of capturing her this time and ending the UNW war.
The Battle on the fields of Premium almost takes a turn in Nazi Hands, until the United States Inland Army arrived and repel the attack allowing Brenda Kylie to escape a second time, and the second Nazi Attempt to end the War fails again.
August 4thEdit
German Airborne AttackEdit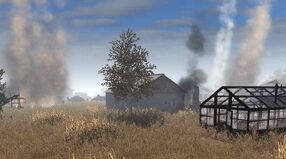 US counterattack at Premesus TownEdit
Arrival of German Main Force & American WithdrawEdit
August 5thEdit
German OccupationEdit
Search for Brenda KylieEdit
Guerrilla WarfareEdit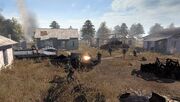 August 6thEdit
Brenda Kylie CapturedEdit
Second U.S Counter AttackEdit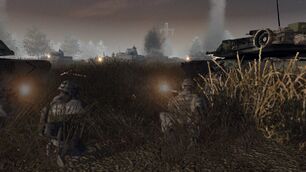 Aftermath Edit
Regional Warfare Edit
Mission WalthroughEdit
Ad blocker interference detected!
Wikia is a free-to-use site that makes money from advertising. We have a modified experience for viewers using ad blockers

Wikia is not accessible if you've made further modifications. Remove the custom ad blocker rule(s) and the page will load as expected.